Namatajira

A Big hArt Production in collaboration with the Namatjira Family.
Albert Namatjira is one of the most revered names in Australian art history. His artworks gave many Australians their first glimpses into the heart of the country. The Namatjira family are holders of this celebrated heritage, and yet today face many challenges.

The long term project has centered around an award-winning theatre performance, Namatjira, seen by 50,000 people, telling the story of Albert Namatjira, with his family on stage.

I was so thrilled to be a part of this deeply moving show as we toured NSW and South Australia. Actors Trevor Jamieson and Derik Lynch absolutely lit up the stage every single night, and were a joy to share the stage with. I was also honoured to work alongside premier Australian artists Evert Ploeg, Robert Hannaford and Michael Peck, as well as members of the Namatjira family who created a beautiful chalk backdrop of the McDonald Ranges for every show.


I don't think I'll ever forget the magic of taking the show back out to Ntaria for all the Namatjira family to see. It was such a pleasure to hand the musical reins back to my hero Genevieve Lacey (who composed all of the music) and to watch the story unfold in front of hundreds of people, under the star studded central Australian sky.

Alongside the theatre production, the project has featured: a sell-out exhibition of watercolours in London, an exhibition of 5 generations of Namatjira descendant's art in Parliament House Canberra, audiences with Queen Elizabeth, Prince Phillip and Prince Charles, public painting masterclasses, public talks, extensive media stories, community development workshops, a watercolour app, a soundtrack CD, intergenerational knowledge sharing, and work in the school at Hermannsburg.
To read more about the inspiring work of Big hART, go

here

.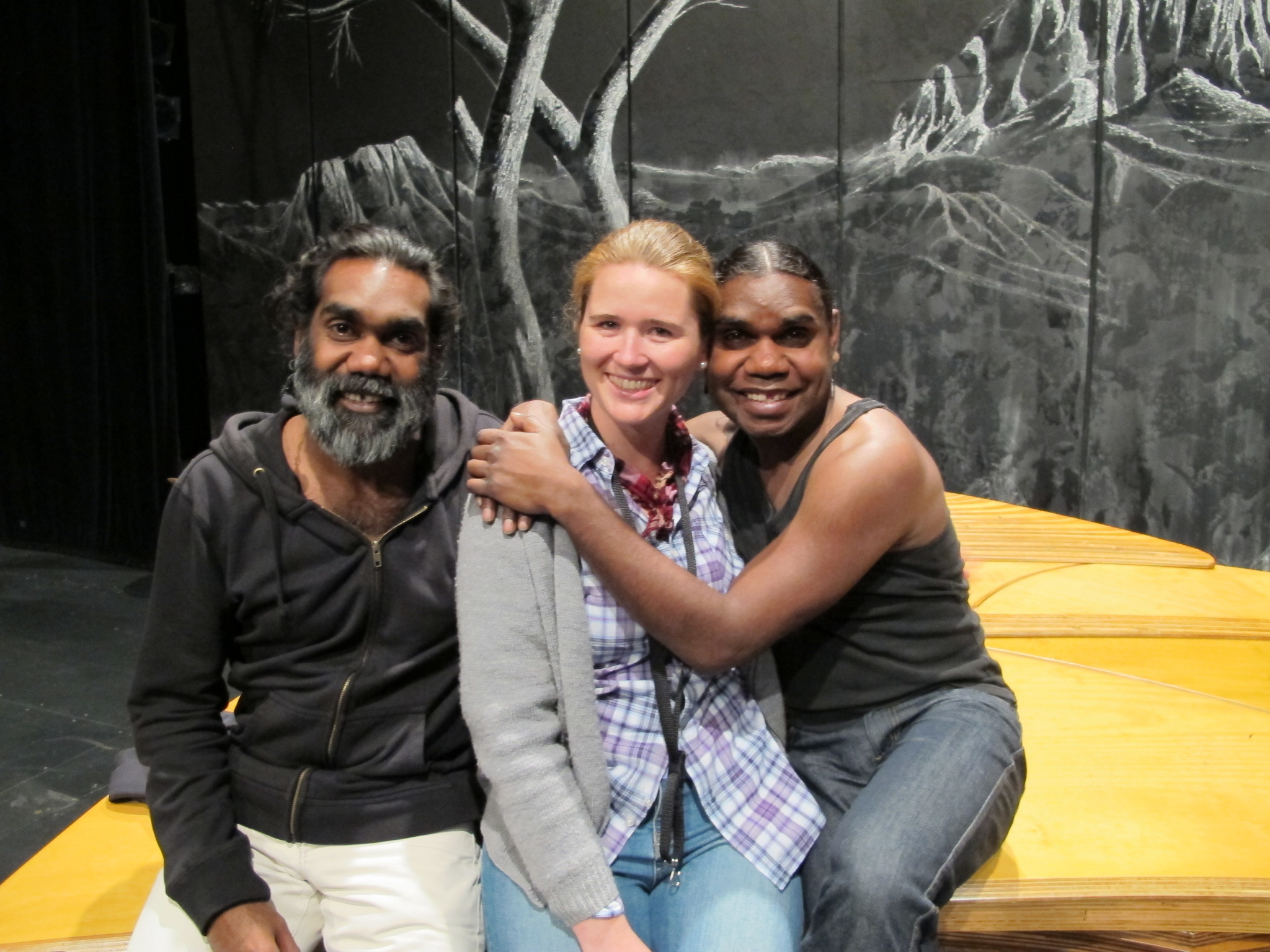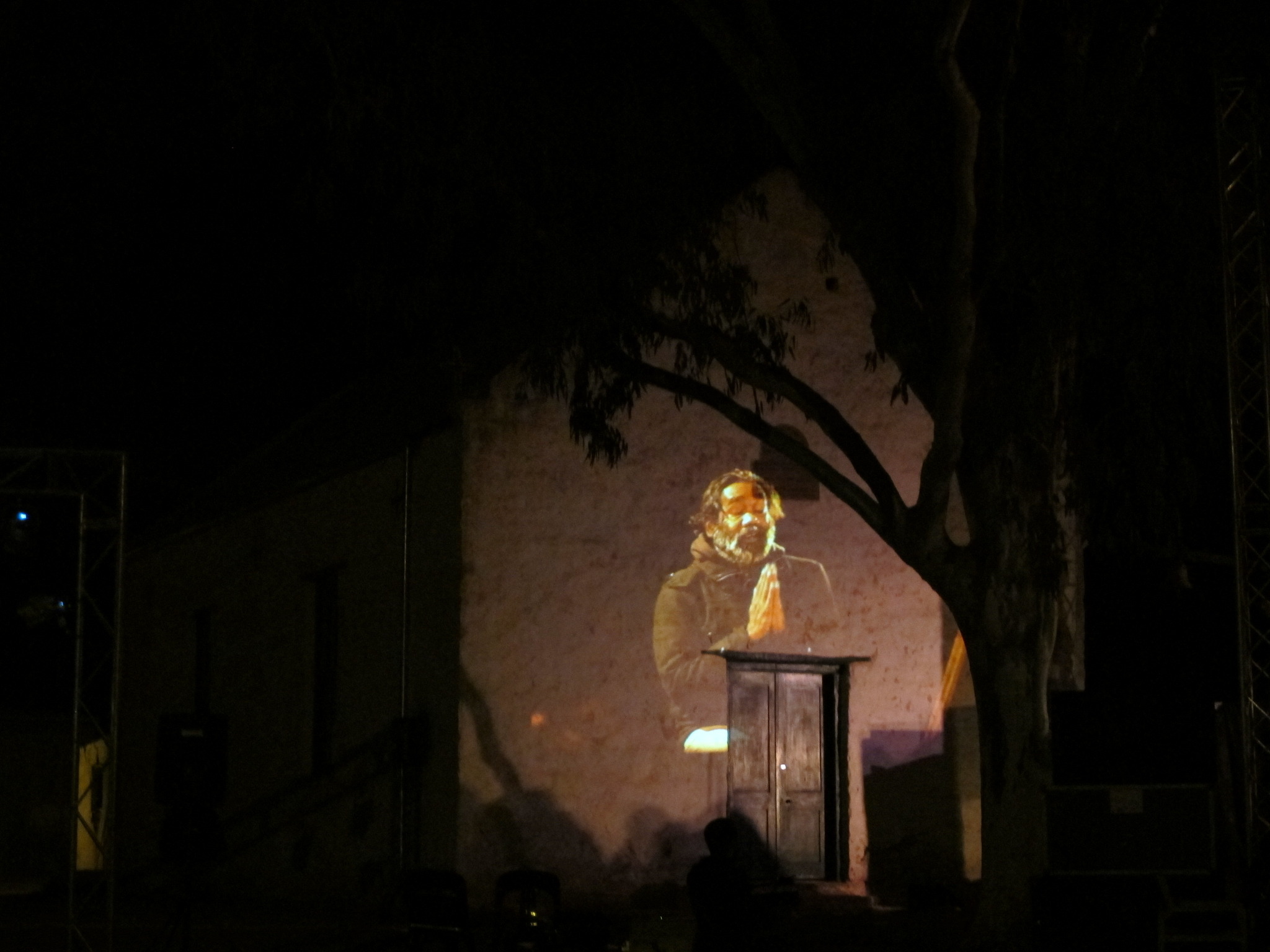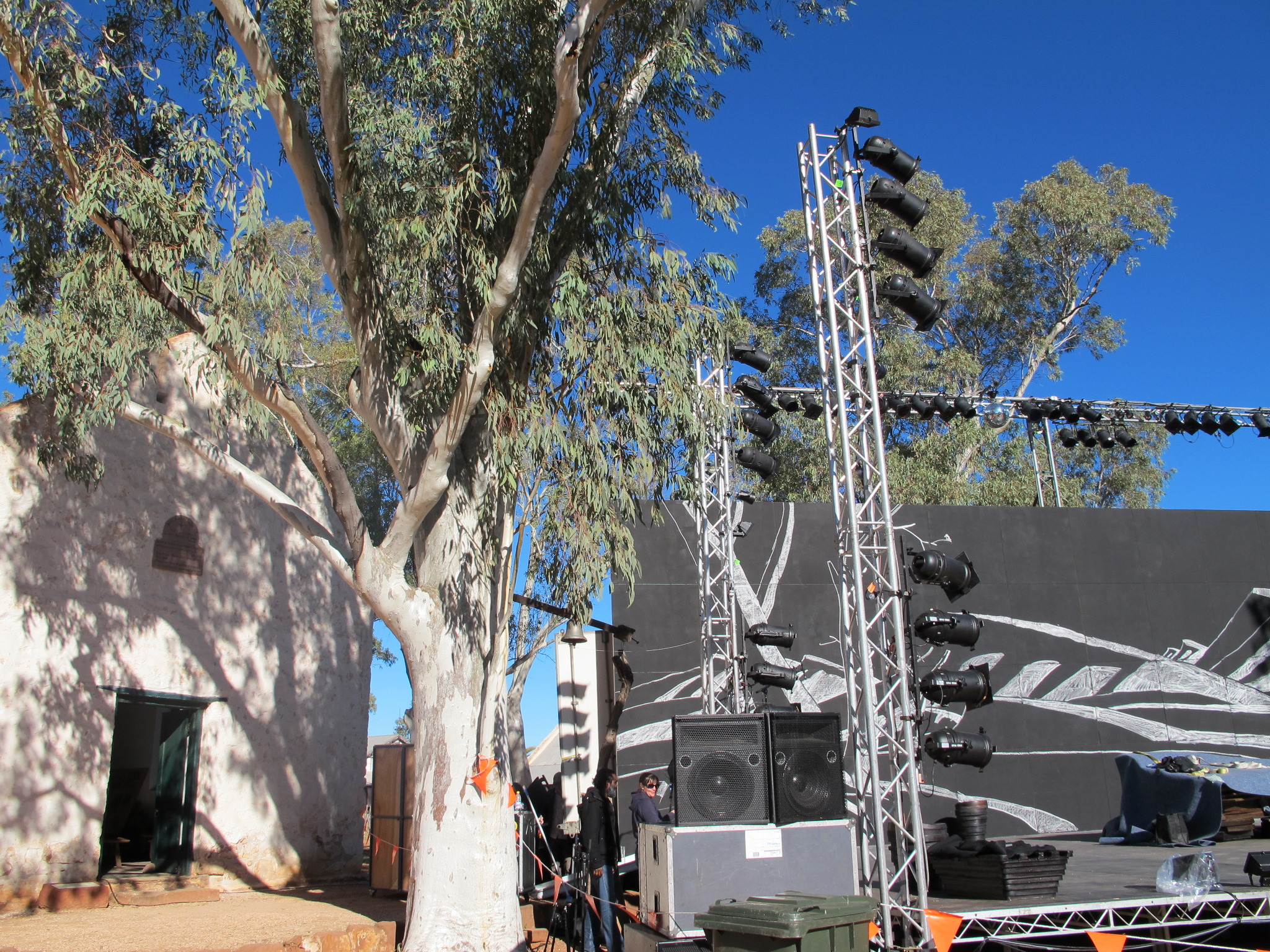 contact: rhia.parker@gmail.com